Youth and Children of St. John's Lutheran Church
All CURRENT St. Johnís Youth information is always available at the following web address:
SJBft.org/YouthInformation
This page includes:
details for the Monthly Night Youth Group gatherings
details of Special Events
urgent Messages we need to get out
needed Registration Forms for upcoming events
Any time you want the latest on St. Johnís Youth activities, just go to
SJBft.org/YouthInformation on your smartphone, tablet, or computer!
---

Learning about God's grace and sharing that grace through serving with love can begin as a child or youth. Through organized activities children and youth can enjoy fellowship with others their age while learning what it means to live a Christian life.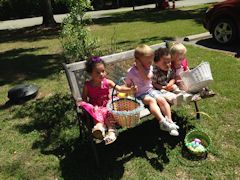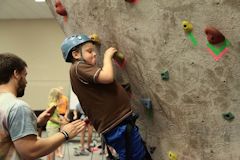 Youth and children's programs are offered monthly for grades K-5 through 5th grade, middle and high school.

Events are posted and updated in the
St. John's Lutheran newsletter, the Sunday service bulletin, the church web site, and the church bulletin board.




Here are some samples of activities and opportunities available to our youth. All are invited to join in the fun, fellowship and service.