St. John's Lutheran Women





Purpose Statement




As a community of women created in the image of God, called to discipleship in Jesus Christ, and empowered by the Holy Spirit,
We commit ourselves to grow in faith, affirm our gifts, support one another in our callings, engage in ministry and action,
and promote healing and wholeness in the church, society, and the world.



All the women of St. John's Lutheran Church are already members of St. John's Lutheran Women, even if you are not an active member of a circle. Please join us for food for thought and food for the soul.

We have one monthly Bible study group. The circle meets monthly on the second Tuesday of the month for Bible study and fellowship, except during the summer months of June, July and August.

The Lydia Circle meets at 7:00 pm.

All monthly meetings are held in the Mission Building.

Meetings and locations are listed in the Sunday Bulletin Insert, the Monthly Newsletter, and in our St. John's Lutheran Women's calendar page



Click here for the 2019 Lydia Circle meeting dates and places calendar.





Please enjoy a copy of A History of Lutheran Church Women at St. John's Evangelical Lutheran Church.





2019 LEADERS OF ST. JOHN'S LUTHERAN WOMEN


Community Outreach Coordinators:

Sewing Circle - Eve Roane
Martha's Animals - Doti Wilson
Loving Care Ministry Box - Sarah Anderson & Sam Cowan
Bereavement Ministry - Melinda Ellis


Circle Leaders:

Lydia Circle - Tammy Verheyden
Treasurer - Helen Masters

ST. JOHN'S LUTHERAN WOMEN GOALS
To create opportunities for greater use of the gifts and talents of the Women of St. Johnís.
To assist women to deepen their personal relationship to God and to joyfully proclaim the Good News.
To encourage participation in Bible Study as a means of growth and fellowship.
To put our faith into action by making items our emphasis local mission work.
St. John's Lutheran Women also has three sewing ministries: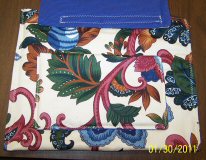 Monthly, Marthaís animals makes 40 stuffed animals for young patients in Beaufort Memorial Hospitalís Emergency Room, along with 10 stuffed animals given to two ambulance drivers for use as needed for young ambulance patients.

The sewing circle meets every Monday to make quilts, pillows, walker pockets and bibs for nursing homes in Beaufort; for the Victory House in Walterboro, SC; for the Arkansas Children's Hospital, as well as quilts for new born babies in our congregation.

The LWR quilt group meets to make quilts for Lutheran World Relief to send to disaster sites around the world. In 2017, they made 90 quilts.



Our Loving Care Ministry provides a box full of items that may be needed in times of unexpected life events in both our congregation and community.Through our Bereavement Ministry, we prepare and serve a meal to our bereaved members. The Casserole ministry brings food to families with loved ones in the hospital or at other times of need.

We also made it a goal to renew awareness of what the church collects for various community organizations. Each month we saw an increase in the number of items brought in to bless others in the community.

We extend a warm welcome to every one of you who have not yet experienced the joy of participating in the program, to find your niche and become part of some piece of St. John's Lutheran Women. Perhaps you might even have an idea to add another piece to this program. Just talk to us and let's see what we can do and how we can grow.


Please go to our St. John's Lutheran Women Sewing Page for more details and pictures of our sewing projects.
Here is a link to Womens' Hands Doing God's Work.
Please check the church calendar page for dates and times of the group and sewing circle meetings.


Link to National Women of the ELCA web site.

Back to the top.