St. John's Lutheran Women Community Outreach
We put our faith into action by making items for local nursing homes, assisted living faclities,
blankets for local hospitals, and Hospice, and meeting other community needs as they arise.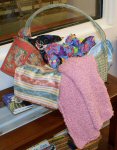 We have two sewing groups.
Lutheran Women Sewing Circle - Meets every Monday of each month, except holidays, at 9:30 AM at the church. Makes bibs, lap robes and walker pockets for Bay View Manor, as well as quilts for Lutheran World Relief. Coordinator is Eve Roane.


Martha's Animals - Meets the third Thursday of each month at 9:30 AM at the church. Makes stuffed animals for young patients in Beaufort Memorial Hospital's Emergency Room. Coordinator is Doti Wilson.



Here are some of our finished sewing projects.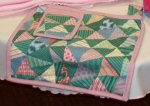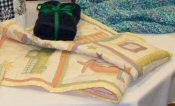 Here are some of our hardworking sewers and quilters at work.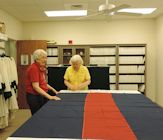 Link to our main St.John's Lutheran Women page


Back to the top.