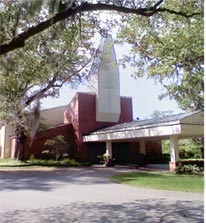 St John's Lutheran Church
157 Lady's Island Drive
Beaufort, SC 29907

Phone: 843-524-3461
Fax: 843-524-5950

Office Hours:
M-Th - 9 AM-2 PM

www.StJohnsBeaufort.org

E-Mail - Info@StJohnsBeaufort.org

Pastor: P. Shannon Mullen




A congregation of the Evangelical
Lutheran Church in America





All are welcome to join us and share in worship or any of our activities at St. John's Lutheran Church!
Welcome to St. John's Lutheran Church! We invite you to share Godís grace and serve though love with us!
CORONAVIRUS (COVID-19) UPDATES


Updated schedule and event
can be found at this link:
St. John's Updates, Changes
Updated October 5, 2020
Worship Services:
All services on Facebook LIVESTREAM only
Please do not come to the church
The Twentieth Sunday after Pentecost
October 18, 2020
8:15 am Facebook Live
10:30 am All are welcome to view the recorded Facebook 8:15 am Live Service

Our next online worship with communion at home will be Sunday, November 1, 2020.

Link to worship:



www.facebook.com/StJohnsBeaufort


St. John's Youtube Videos
You are invited to share in worship at
St John's Lutheran church!